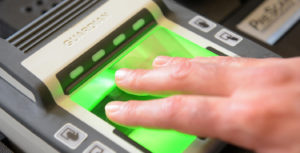 What is Live Scan?
Live scan is the process of capturing fingerprints electronically in order to conduct a criminal background check for purposes of employment, licensure, certification, personal request, and more. This current technology replaces the need to have your fingerprints taken using ink cards. The submission process is instant, which means the DOJ or FBI can provide the applicant's results in a more timely manner. This speeds up the overall background check process.
What Do I Bring To The Live Scan Appointment?
A completed Request for Live Scan service form. For mobile appointments the applicant must have 3 copies of this form. The original (which the live scan operator keeps), plus 2 copies which the applicant keeps. All forms must be fully filled out. The live scan operator will not assist in filling out these forms.
A valid photo ID. Expired identification cards will not be accepted.
(If you are requesting your own background check, CLICK HERE to download the appropriate form.)
Types of Acceptable Identification:
Primary:
CA driver's license or ID card.
Out of state driver's license
Secondary:
US passport
Foreign passport with acceptable immigration documents (Form I-94)
Personal Identity Verification Card (PIV)
State government issued Certificate of Birth
U.S. Active Duty/Retiree/Reservist Military Identification Card (000 10-2)
Federal government Personal Identity Verification Card (PIV)
Department of Defense Common Access Card 5
U.S. Tribal or Bureau of Indian Affairs Identification Card
Social Security Card
Court Order for Name Change/Gender Change/Adoption/Divorce
Marriage Certificate (Government issued certificate)
U.S. Government issued Consular Report of Birth Abroad 3
Certificate of Citizenship (N560)
Certificate of Naturalization (N550)
INS I-551 Resident Alien Card issued since 1997
INS 1-688 Temporary Resident Identification Card
INS I-688B, I-766 Employment Authorization Card
Please note: When validating the authenticity of secondary identification documents and forms, the data and information need to be supported by at least two of the following supplemental documents:
• Utility bill (address)
• Jurisdictional voter registration card
• Vehicle registration card/title
• Paycheck stub with name/address
• Spouse/parent affidavit
• Cancelled check or bank statement
• Mortgage documents
* When the supplemental documentation does not support the validation of the original identification documents, the live scan operator should not accept the form of identification as valid, and should therefore refuse to fingerprint the applicant.*
Live Scan Fees:
Rolling Fee:
Walk ins: $25
Mobile – Call or email for more info.
Applicable Government Fees: Department of Justice (DOJ)/FBI fees vary depending on the type of background check, requesting agency, and/or the type of license, permit, or job you are applying for.
Note: Some background checks only go through the Department of Justice while others may require an additional FBI, CACI (if working with children), or Firearms eligibility fee (if applying for a gun permit).
Who Pays The Fees?
Rolling Fee: The rolling fee is paid directly to the live scan operator by the person getting fingerprinted (This fee does not include any separate DOJ and/or FBI fees if applicable).
Government Fees: In some cases the government fees may be exempt, or the requesting agency will pay for the DOJ and/or FBI fees by providing the live scan operator with an agency billing number on the live scan form.
If the requesting agency does not provide the live scan operator with an agency billing number, or the fees are not exempt, then the applicant who is getting fingerprinted will also pay the fees due to the DOJ and/or FBI.
Acceptable Payment Methods:
We accept cash, all major credit/debit cards, and business billing accounts.
What if My fingerprints are rejected due to poor image quality?
There are few times when a person's fingerprints are difficult to capture due to factors such as scars, cuts, excessively moist or dry hands, cracks, and calluses. If this is the case, the live scan operator will recapture the applicant's fingerprints at no additional cost.
* The applicant must bring in the DOJ rejection letter which contains the original ATI number required for resubmssion of fingerprints.*
Bilingual services available in Spanish .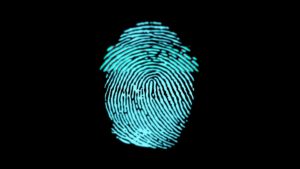 CONTACT: (209) 207-9945
LOCATION: 493 E 6th St, Unit J, Tracy CA, 95376